PLATE OF THE MONTH
MAY 2018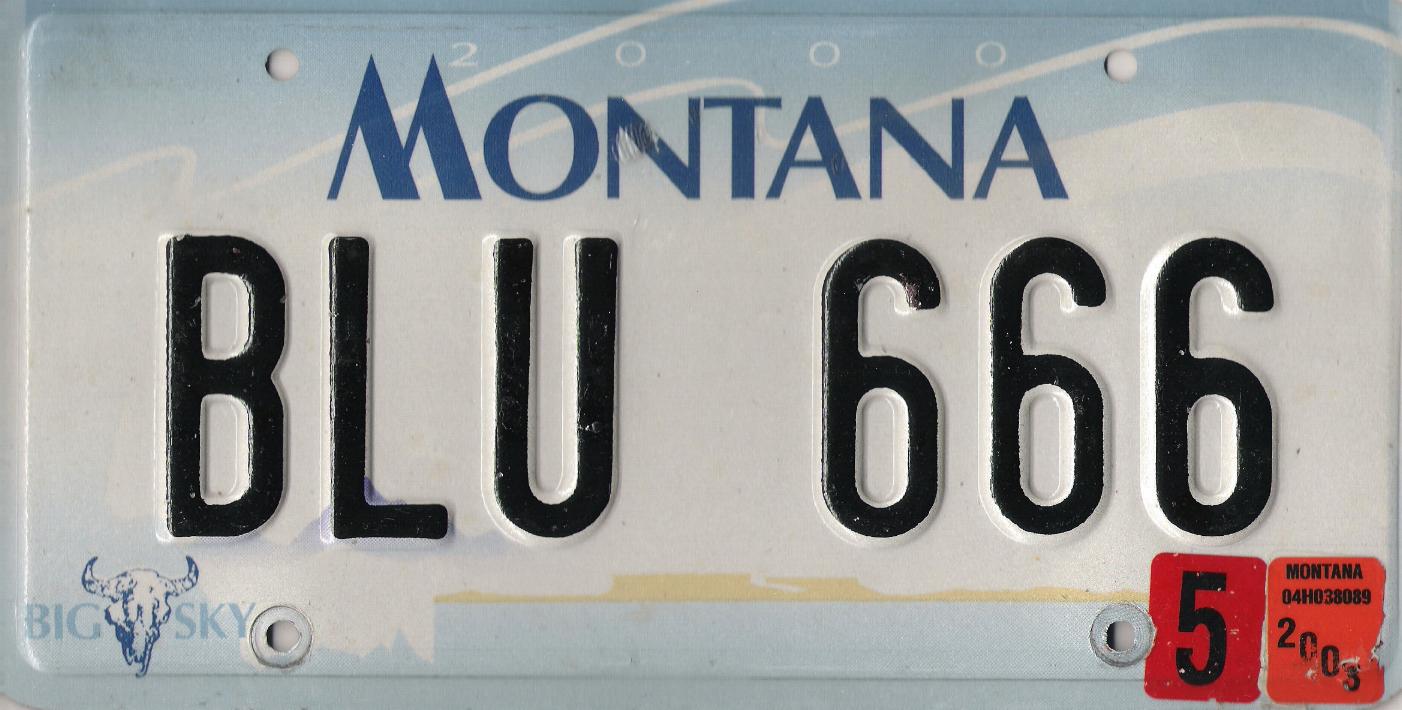 wonderful Montana year 2000 edition with vanity BLU 666, I am sooo happy!
Nobody besides me cares about the ABC-123 format, so I was the only bidder in the ebay auction.
Please have a look at my collection and make a suggestion for the next PLATE OF THE MONTH.
Please include a comment why you think the plate deserves to be in my little "Hall of Fame"
Send your email to doclogic@web.de Thanks in advance for your suggestions!!!
back to the main page have a look at former Plates Of The Month